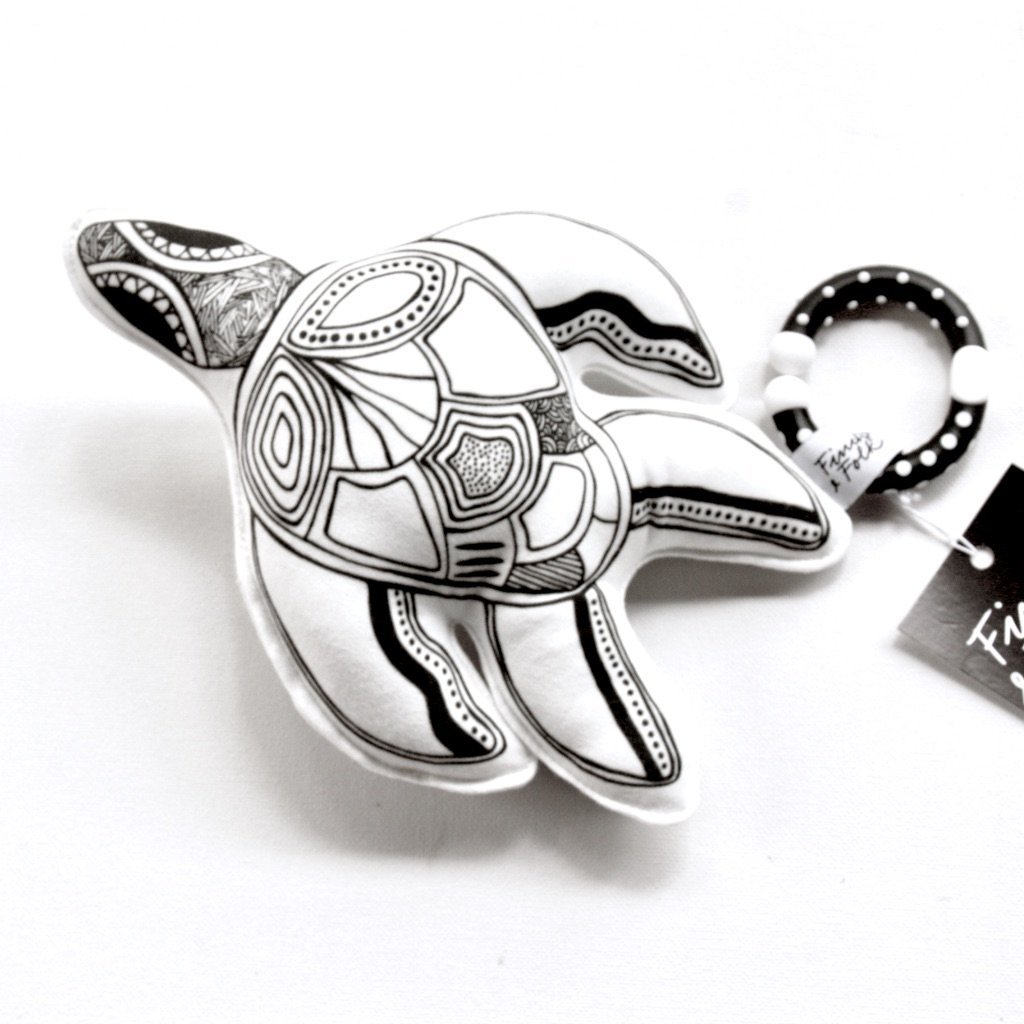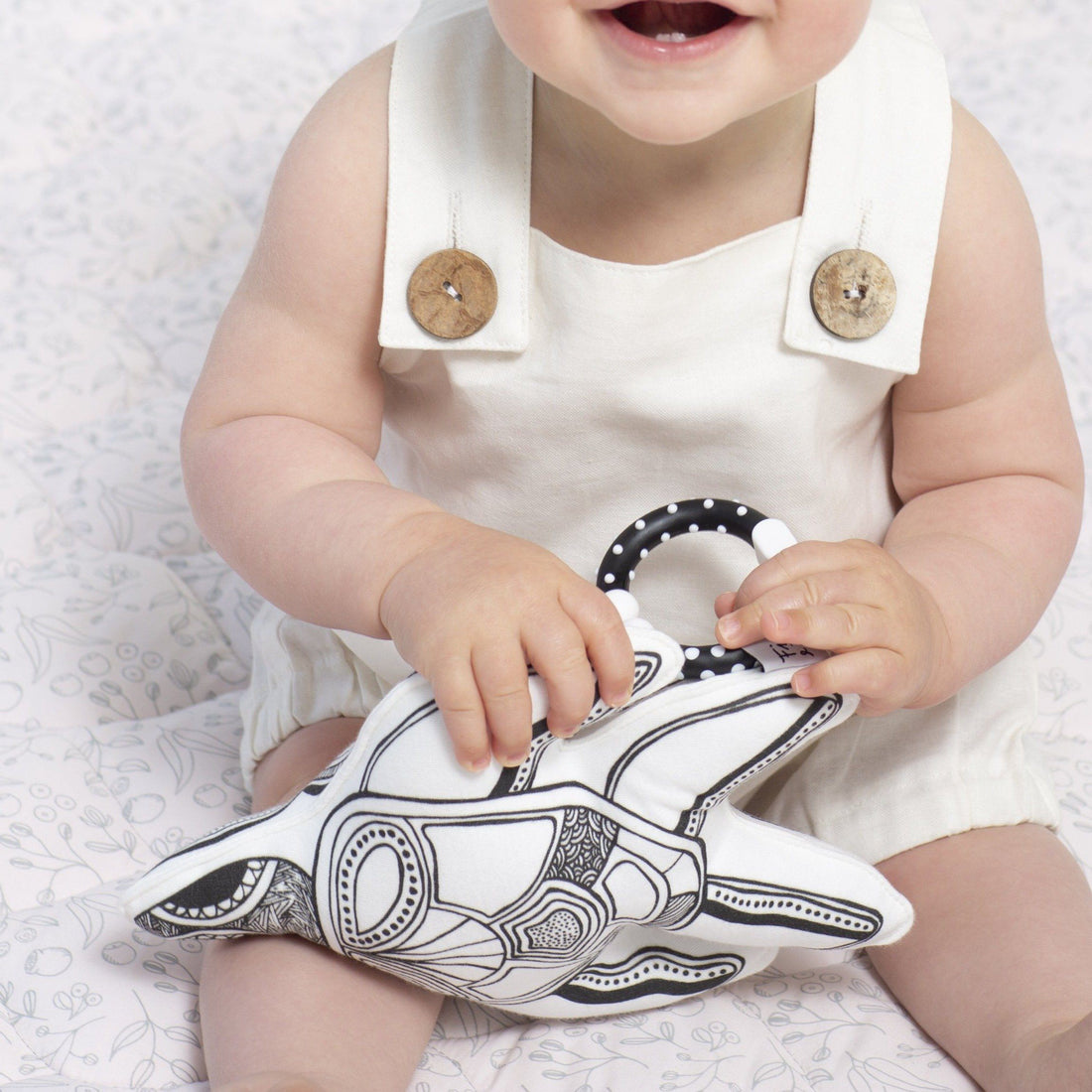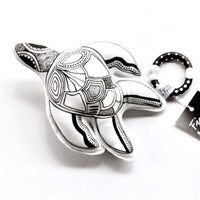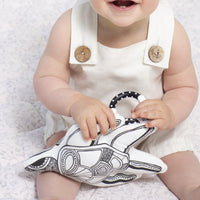 Free Express Shipping For Orders Over $95
A beautiful new Turtle handmade rattle toy featuring the original hand drawn artwork by Lara Went from Yukul Art, this Turtle is soft and beautifully made in Australia.
This modern indigenous design is eco printed on organic cotton knit it feels lovely and rattles if shaken. Includes a free link to use for attaching to pram, etc.
H – 18cm W – 17cm D – 8cm
design is © protected Lara Went/Rachel McKenzie
PERSONALISATION
Choose from the gift wrapping options and add your personal message. The card may be delivered either blank or personalised with a handwritten message of your choice. Please leave your personal message in the NOTES section upon checkout.
DELIVERY
Rest assured, each curated gift box is carefully handpacked and will ship with no receipts and no pricing information. This way you can choose to ship directly to your gift recipient or ship to yourself and hand deliver the gift.
Your order will be packed and dispatched from Peony Parcel within 2-3 business days, excluding weekends and public holidays. Any items titled "pre-orders" will be shipped as per the description.
Once your order has been shipped, you will receive a shipping confirmation email with a tracking number. If you do not receive this please contact us. Please allow up to 12 hours for tracking to show as it takes time between packing and first scan when onboard for delivery.
For further information on Australia Post delivery times, please click here.